Travel Tuesday-Kansas City
Posted on May 3, 2016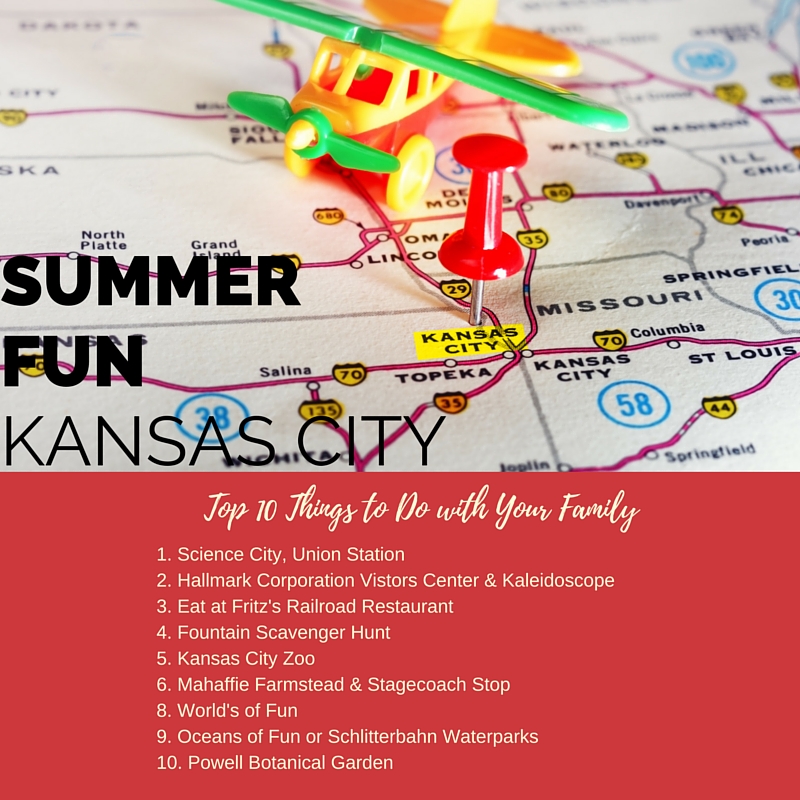 Summer will be here before we know it!  If you are planning a summer getaway- visit this charming midwestern city with plenty of activities for families!  When my children were young we lived in a small Kansas town close enough to the city to enjoy all of these activities.
Airfare to Kansas City is affordable from most US airports and depending on your level of comfort/amenities you will find several choices of accommodations.
Travel Tip; Want to score a great price on a hotel? Always, call your hotel directly, most are happy to honor any discount you find online. And you get to speak with a real person if you need any special accommodations for your family!
Check out our Facebook Page where we post Travel Tuesday every week!
Today's Travel Tuesday Top Ten Things to do in Kansas City 
1. Union Station. Home of Science City; Science City is an educational amusement park! Older kids will want to test the law of physics on the Sky Bike, the little ones may want to spend hours in the tot lot.
http://www.unionstation.org/sciencecity/events/sky-bike-rides
2. Hallmark Corporation at Crown Center has a visitors center that's fun for older children & creative teens. If you have younger children plan a visit  to Kaleidoscope. Both are free. Please check out corporate.hallmark.com for the details
3. Fritz's Railroad Restaurant, Crown Center is home of one of their 3 locations. A train delivers your burgers & fries, need I say more?
4. Fountain scavenger hunt. Kansas City is also know as the City of Fountains, there are 47 public fountains in the city. Several of them located near Union Station and Crown center. Download a map and see how many you can find while you're visiting.
5. Kansas City Zoo. Our family once had a year of zoos tour we visited every zoo near I-35  and beyond -starting at Duluth, MN and ending in Dallas, TX. This Zoo is expansive; no need to spend the day walking though you can visit the different areas of the zoo on a train, tram,  Sky ride, boat and go 'round in circles on the Carousel. You'll need the entire day to see everything.
6. Mahaffie Farmstead and Stagecoach Stop, located in Olathe KS, just west of KC this is darling park located on the Santa Fe, Oregon and California Trails.
8. Theme Park lovers will not be left out in Kansas City. Visit World's of Fun, I haven't been, my children just weren't the theme or water park type.
9. Cool off at Oceans of Fun or Schlitterbahn Waterpark.
10. Powell Botanical Gardens
Day Trips near Kansas City
History buffs or just for a trip back in time; Ft Scott National Historic Site. Ft Scott KS
Marble Fanatics; Moon Marble Museum, Bonner Springs, KS