Marita Gastaldello
Posted on November 7, 2017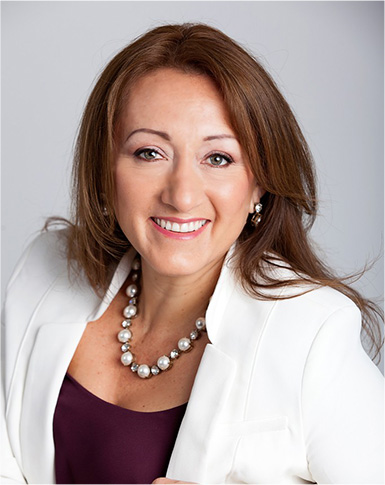 GMCG was created with the intention of establishing honest relationships with real estate investors by providing clear and transparent information about the real estate investment process in the U.S.
As Founder and Principal of GMCG, Marita manages the company's real estate portfolio and investor relations, and establishes joint venture partnerships. Her role requires her to develop strategic acquisition and real estate development plans for the company's investment partners. Marita researches and evaluates market trends and conditions, and seeks to identify potential new investment opportunities in emerging markets for qualified investors. After determining the best investment option for clients, she helps them navigate the process in the U.S., and works closely with the GMCG team to ensure both compliance and the most favorable investment outcome.
Marita's broad real estate development experience spans the entire construction phase and course of development. This complex process involves sourcing a property, and working with civil and site engineers to address project design limitations or environmental concerns. Marita works closely with the lead architect and interior designers to envision the project, and then oversees the entire construction process. Her previous experience working with architectural elements and materials in remodeling and installation informs her creative process, from the initial sourcing of a property to the finishing touches on a client's dream home or investment property.
Marita's many years of experience in negotiating and completing real estate transactions for international investors have defined her as an expert in the field. She also develops and implements GMCG's sales and marketing strategies. Over the years, Marita has developed a team of highly skilled professionals and strategic partners who provide a range of exceptional services for all acquisition and development endeavors.
Marita has traveled extensively and understands international culture very well. She is extremely knowledgeable when it comes to helping international investors overcome the many hurdles of investing in the U.S. real estate market. Marita is bilingual in English and Spanish, and understands both Portuguese and Italian.
Marita is an active member in her community and has been a long-standing fundraiser for various organizations. Born and raised in Peru, Marita moved to Naples in 1992 and was fully involved in the family's successful businesses. She is a role model and proud mother of two daughters. Marita knows that in order to be successful you must stay healthy and balanced. In her leisure time she loves to travel, spend time with her family, practice yoga, remain active, and when she has the opportunity, she relaxes and recharges at health and wellness retreats.