EB-5 Visa
Posted on September 9, 2016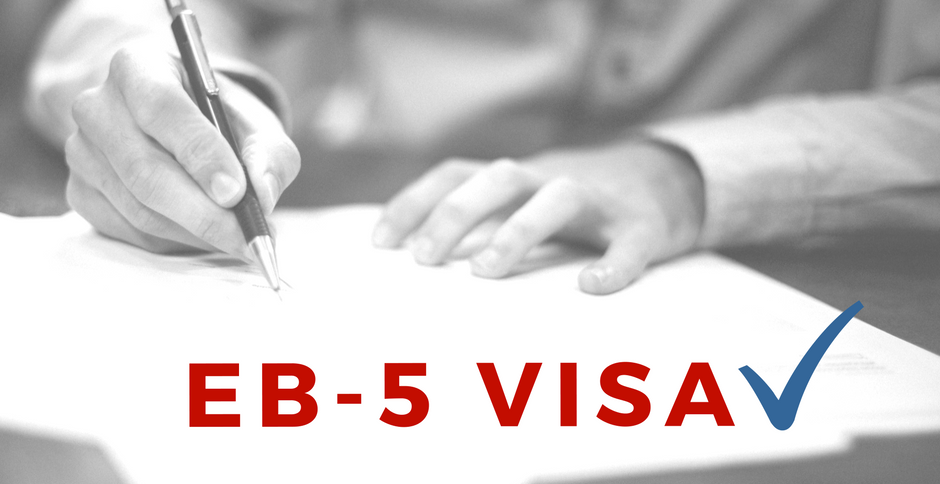 We are researching this topic to bring you the latest information.
In the meantime, here's an update about the possibility of changes to the program.
From National Real Estate Investor Online- October 31, 2016
The short-term extension that Congress granted for the EB-5 investment program is due to end on December 9. In the interim, Congress has some work to do, focusing on program reforms that would address issues ranging from allegations of funds misuse to calls for higher investment minimums to better oversight of regional centers that deploy EB-5 funds. Against that backdrop, what can the real estate industry expect to see happen come December 9?
"Everybody on the American side knows EB-5 has been effective in getting capital to stimulate job creation at no cost to government. A political divide has arisen because developers in a relatively small number of big money centers have used an increasingly higher percentage of EB-5 investment, without much participation by developers in other areas," says Robert Divine, head attorney in the global immigration group of Memphis, Tenn.-based law firm Baker Donelson. Divine served as chief counsel of United States Citizenship and Immigration Services (USCIS) from 2004 to 2006.
That facet of contention has been thoroughly covered in the media over the past two years. Related Co. and Extell Development Co. are among the big name developers to look to EB-5 funding for their projects. Related used it for Hudson Yards and Extell is seeking EB-5 investors to pump $200 million into its Central Park Tower project.
About 85 percent of EB-5 investors come from China, and because of the program's popularity, people born in mainland China who invest now are on a wait list of approximately seven to eight years for visas, Divine says.
"China, which drives the bulk of EB-5 investment, doesn't see EB-5 as an investment program, they see it as an immigration vehicle," says Wei Xie, a research manager for real estate services firm CBRE who tracks EB-5 investment.
EB-5's current framework says investment money can only be used in Target Employment Areas (TEAs) facing high unemployment and needing economic stimulus. But loopholes exist for savvy developers. For instance, Hudson Yards qualified to use the funding by being in the same district as Manhattanville's public housing communities.
As a result, one change to the program that legislators are looking into is refinancing the definition of a target employment area, Xie notes. "For example, some projects are in Manhattan and downtown D.C. It's hard to say these are economically distressed. We need to make sure capital is going in where it is needed most," she says.
For their part, foreign investors want continuity, predictability and no retroactive changes to the program, according to Divine. Meanwhile, representatives from rural areas in the U.S. want more money flowing to them, and some do want retroactive reforms.
Retroactive changes could mean that if investment minimums rise to $800,000—an increase sources say is currently being discussed—they could affect deals dating back to June 2015, when the program technically ended, says Edward Beshara, founding attorney at Beshara Professional Association, which specializes in representing investors and developers in EB-5 legal matters. Beshara adds, however, that he doesn't think retroactivity will be applied.
Congress is also struggling over how to classify the TEAs geographic areas for minimum investment requirements, Beshara adds. He is a member of the Best Practices Committee of IIUSA, the organization representing the EB-5 industry, which has drafted best practices suggestions regarding both investors and the regional centers that handle their money. His recommendations include mandatory third-party fund administration to ensure EB-5 regional center developers is using the funds correctly and as planned. Another recommendation is to give foreign investors a real exit strategy. There's precedence for that to happen as EB-5 is governed by both immigration rules and the SEC, which considers EB-5 regional center requests a public offering. "A true exit strategy should be real, which would allow investors to obtain money back. One thing we learned from bad EB-5 projects is that principals fraudulently used the investors' money."
According to Xie, one of the main issues facing EB-5 right now is lack of sufficient oversight for these complex transactions that include long-distance investors. Sometimes the EB-5 fund money is managed well; sometimes it isn't, she notes.
For the most part, sources say Congress will enact a short-term extension of the program on December 9. But what about something more permanent?
"The possibility of a long-term extension depends on representatives' ability to compromise," Divine says. He lists three possible scenarios for December. The first and most likely is a short-term extension with no change. The next most likely is an extension with changes that would constitute "integrity measures that would not affect investors, but prevent mishandling of funds." And the third most likely outcome is an impasse.
"It seems unlikely that a comprehensive negotiated arrangement and long-term extension could be done by December 9, but we can hope so and work toward it," Divine says.